Crusade Church of God
Points of Truth Ministries
Church: 1711 S. Cleveland, Russellville, AR Mail & Donations: PO Box 102, Russellville, AR 72811
t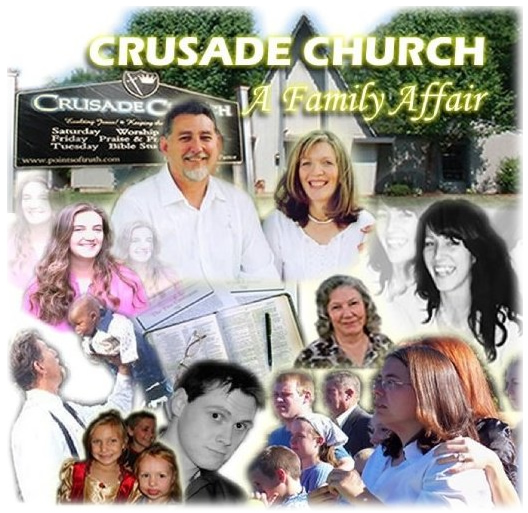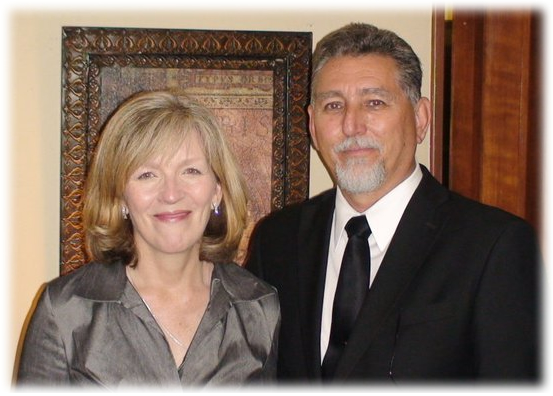 Pastor and Founder Larry R. Lasiter and Wife Treon
The Crusade Church of God is an independent congregation located in Russellville, Arkansas. The church is home to Points of Truth Christian Ministries, an evangelical outreach which ministers worldwide. The ministry produces video presentations, DVDs, CDs, booklets, literature and freely distributes them around the world.
The Church began in 1995 as the Church of God Fellowship, but has since changed its name to Crusade Church of God. We are located at 1711 South Cleveland (corner of S. Detroit and 18th street) in Russellville, Arkansas. The Crusade Church of God is a Sabbath-keeping church and holds its weekly worship services on Saturday. Services begin at 10:30 a.m. which is followed by a potluck meal, afternoon study groups and testimony service. Each Service begins with lengthy praise music. Friday evenings at 7:30 p.m. the church enters into praise and prayer together.
The Crusade Church of God is also a Holy Day observing church. Meaning, the church believes in observing the seven annual festivals commanded in Leviticus 23, but with New Testament meaning. Above all, the Crusade Church of God is a Christ-centered fellowship and believes in the workings of the spiritual gifts in the individual members of the congregation.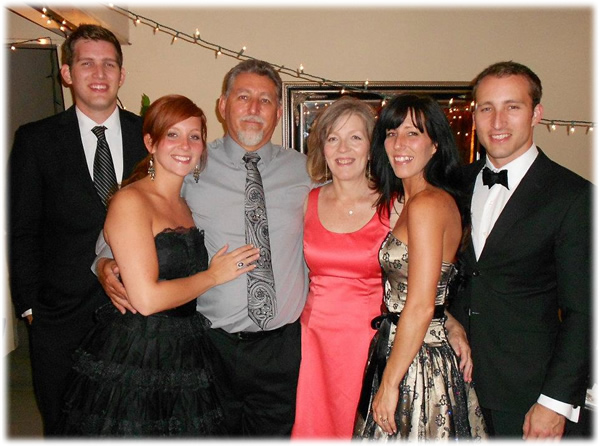 Pastor with his wife Treon and four of their five children, Matthew, Jeni, Sarah and Michael - all members of Crusade Church. The oldest daughter, Ashleigh Beyersdorfer lives in Joplin, MO with her husband Kurt and three children.
| | |
| --- | --- |
| | |
| | |
| Michael Lasiter, Elder | Bryan Lewis, Elder |
| | |
| --- | --- |
| | |
| | |
| | John David Brown, Evangelist |
Doctrinal Council
Larry R. Lasiter, Pastor
Michael Lasiter, Elder
David Brown, Evangelist
Bryan Lewis, Elder
John Murry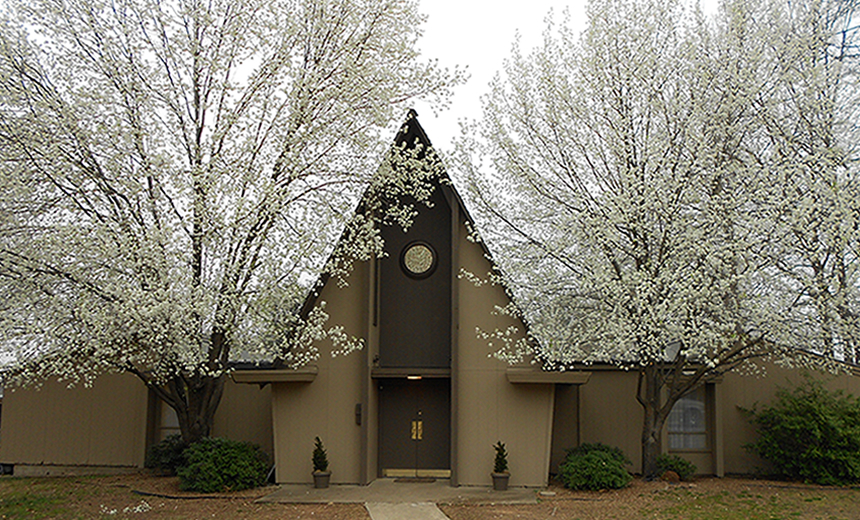 Crusade Church building in Russellville, Arkansas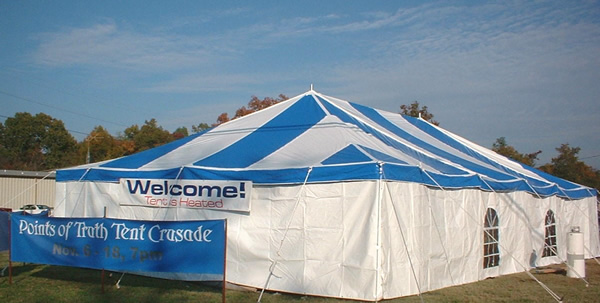 Tent Crusades
Points of Truth Tent Crusades fulfilling the great commission. Preaching, healing and teaching services nightly. We also feature Power Point presentations on a variety of topics
.

Points of Truth Missions to Africa and India
In 2001 Points of Truth Ministries held 34 outdoor crusades in 34 days in Kenya, East Africa. We were hosted by Pastor Joseph Kimani of the Apostolic Church of God 7th Day. We support the work being done there by Pastors Kimani, David Kariuki and Duncan Munchiri. We also have a work in Sierra Leone, West Africa headed by Pastor Thomas Babadie. We support several evangelic outreach Ministries in India and plan to hold crusades there in the future. Pastor Prabhakar of the Sabbath Sentinel is our director in India.
Points of Truth Ministries